Technology
Top Stories
CMF by Nothing launches earbuds, smartwatch, GaN charger in India: Price, offers and other details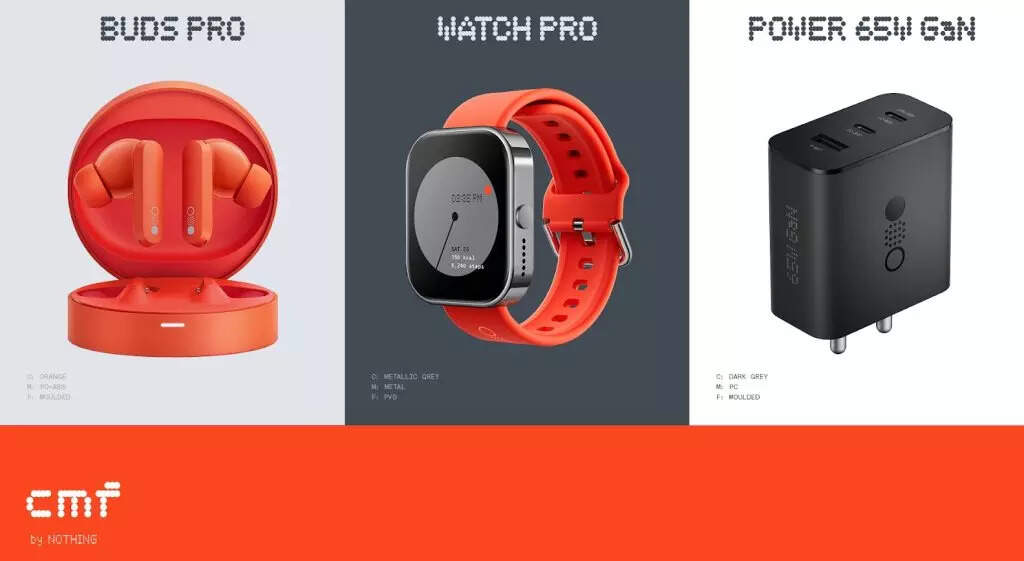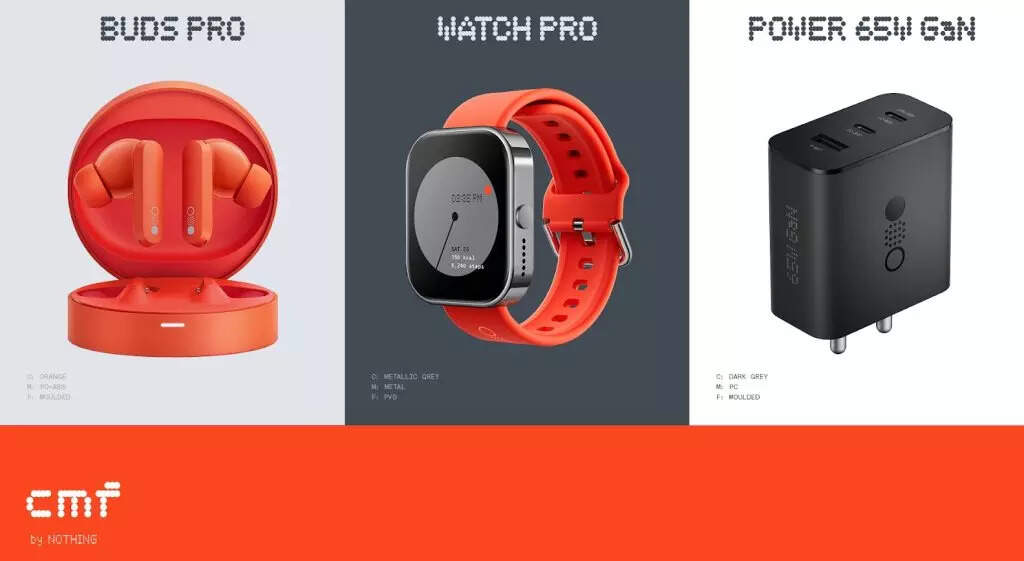 cmfA new sub-brand of Nothing has launched its first range of products in India. Under this new sub-brand, the company has launched Buds Pro, Watch Pro and Power 65W GaN Charger,
CMF Buds Pro
The true wireless earbuds called CMF Buds Pro promise to deliver an optimal sound experience with 45 dB hybrid active noise cancellation, Clear Voice Technology for clear calls, and a powerful Dynamic Bass Boost driver.
The company also claims that the earbuds can deliver up to 11 hours of music playback on a single charge and can be used with the companion NothingX app.
cmf watch pro
The CMF Watch Pro features a large 1.96-inch AMOLED display that offers a 58pfs refresh rate. It offers comprehensive health tracking, supports 110 sports modes, includes built-in GPS for accurate location data, and claims up to 13 days of battery life. Additionally, its AI-powered calling capability ensures clear and seamless communication on the go.
With the support of multiple satellite positioning systems, you can easily get accurate location, trace and distance data for activities like running, cycling, walking and hiking.
The CMF Watch Pro is powered by a 340mAh battery, which offers up to 13 days of battery life with normal usage. With an IP68 rating for water resistance, it can withstand rainy and wet conditions with ease.
The wearable also comes with Bluetooth calling functionality. You can access your contact list with the dialpad, enabling you to make and receive calls on the go. Built-in microphone and speaker reduce background noise and enhance speech quality.
Power 65W GaN Charger
The CMF Power 65W GaN Charger is a small, portable, and widely compatible device. From phones and laptops to earbuds and tablets, its two USB-C ports and USB-A port have you covered. It incorporates the latest GaN technology for the most efficient charging experience.
With strong thermal conductivity and high temperature resistance, the CMF Power 65W Charger also excels in heat dissipation. The result is a powerhouse that can charge the Nothing Phone (2) up to 50 percent in just 25 minutes.
Price and availability
The CMF Watch Pro – Metallic Gray and Dark Gray – are priced at Rs 4,999 and Rs 4,499 respectively.
CMF Buds Pro – Dark Grey, Light Gray and Orange – Price Rs 3,499
CMF Power 65W GaN Charger – Dark Gray and Orange – Price Rs 2,999
Limited Drops with Superkicks: Superkicks will be one of the first places in the world for customers to purchase the CMF Buds Pro and Watch Pro. Availability will begin from September 30, with limited discounts at their Delhi store with special launch prices up to Rs 500 off.
Limited Drop/Limited Period Sale on Flipkart and Myntra: Customers can avail early access to CMF Buds Pro, Watch Pro, Power 65W GaN during the limited drop sale on Flipkart and Myntra on September 30 at 12 PM IST and special Can buy at launch price. The CMF is priced at Rs 2,999 for the Buds Pro, Rs 3,999 for the Watch Pro (Dark Grey), Rs 4,499 for the Watch Pro (Metallic Grey) and Rs 2,699 for the Power 65W GaN (Orange).
Customers who previously purchased the Blind Drop pre-order pass can visit Flipkart on September 30 at 12pm IST and redeem the pass on CMF Buds Pro, Watch Pro, Power 65W GaN and special launch prices, additional Like you can also take advantage of pre-order offers. Flipkart voucher worth Rs 500 and priority delivery.
CMF products will be available on sale from Big Billion Days onwards on Flipkart and Myntra for all.
Nothing by CMF Will be available at Vijay Sales and offline stores including leading retail partners.

#CMF #launches #earbuds #smartwatch #GaN #charger #India #Price #offers #details