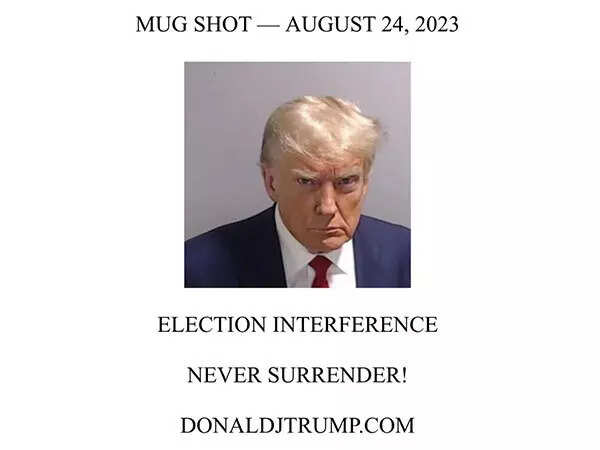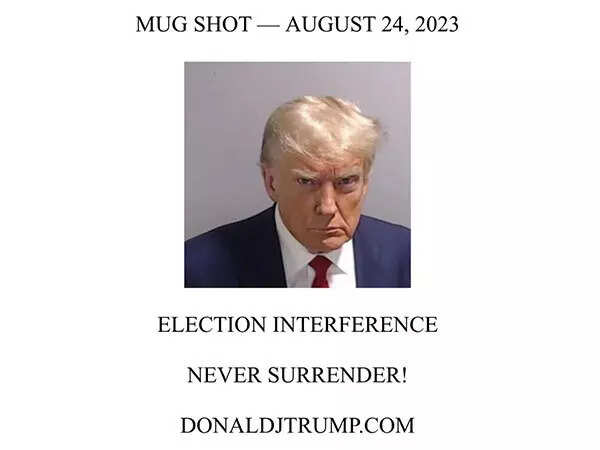 former President Donald Trump X, formerly known as Twitter. Trump returned to the platform more than two and a half years after his account was suspended indefinitely by the platform's former management. His account was suspended on January 8, 2021, citing fears that he would incite additional violence following the attack on the US Capitol Building. The post on X came a day after he surrendered at an Atlanta jail on charges related to his alleged efforts to subvert Georgia's 2020 election results. He posted a picture of his mug shot, with the caption: "Election interference. Never surrender!". The post also contained a link to his website, which led to a fundraising page.
new owner of twitter Elon Musk Restored my account in November last year. However, Trump has so far refrained from tweeting/posting, insisting that he is happier on his site, Truth Social. After being suspended from Twitter and Facebook, Trump launched a Twitter-like Truth Social. Trump returned to Facebook in March and posted, "I'm back!" His personal account was reactivated a few weeks later.
it's homecoming
Trump's message marked a homecoming of sorts on a platform that analysts have called one of his "most important megaphones" and "which he used to dominate his rivals in the 2016 primaries and command the news cycle for years." had to have." Trump is currently the frontrunner for the Republican presidential nomination. On what is now known as X, Trump has 86.6 million followers, dwarfing his rivals in the 2024 race.
It is also unclear whether the post on X is a one-off or he will continue to post regularly on the platform. Trump also posted the same message on Truth Social and continued to promote the site. "I love Truth Social. It's my home!!!" He has written.
Nonetheless, the message marked the homecoming for Trump of one of his most important megaphones — the one he used to dominate his rivals in the 2016 primaries and command the news cycle for years. Trump was often surprised by how quickly his messages would travel from his account to cable news stations under the banner of "breaking news".
Incidentally, as part of his deal with Digital World Acquisition Corp. to make Truth Social public, Trump had agreed that 'Truth Social' would "contain any and all social media communications coming from his personal profile and post" would be "First Channel". According to a filing with the US Securities and Exchange Commission.
It reportedly included an exclusivity clause in which the former president was bound to "generally post any social media posts on Truth Social and up to 6 hours on any other social media site" for an 18-month period beginning on December 22. But could not post the same". , 2021. That term expired in June.

#Donald #Trump #returns #picture