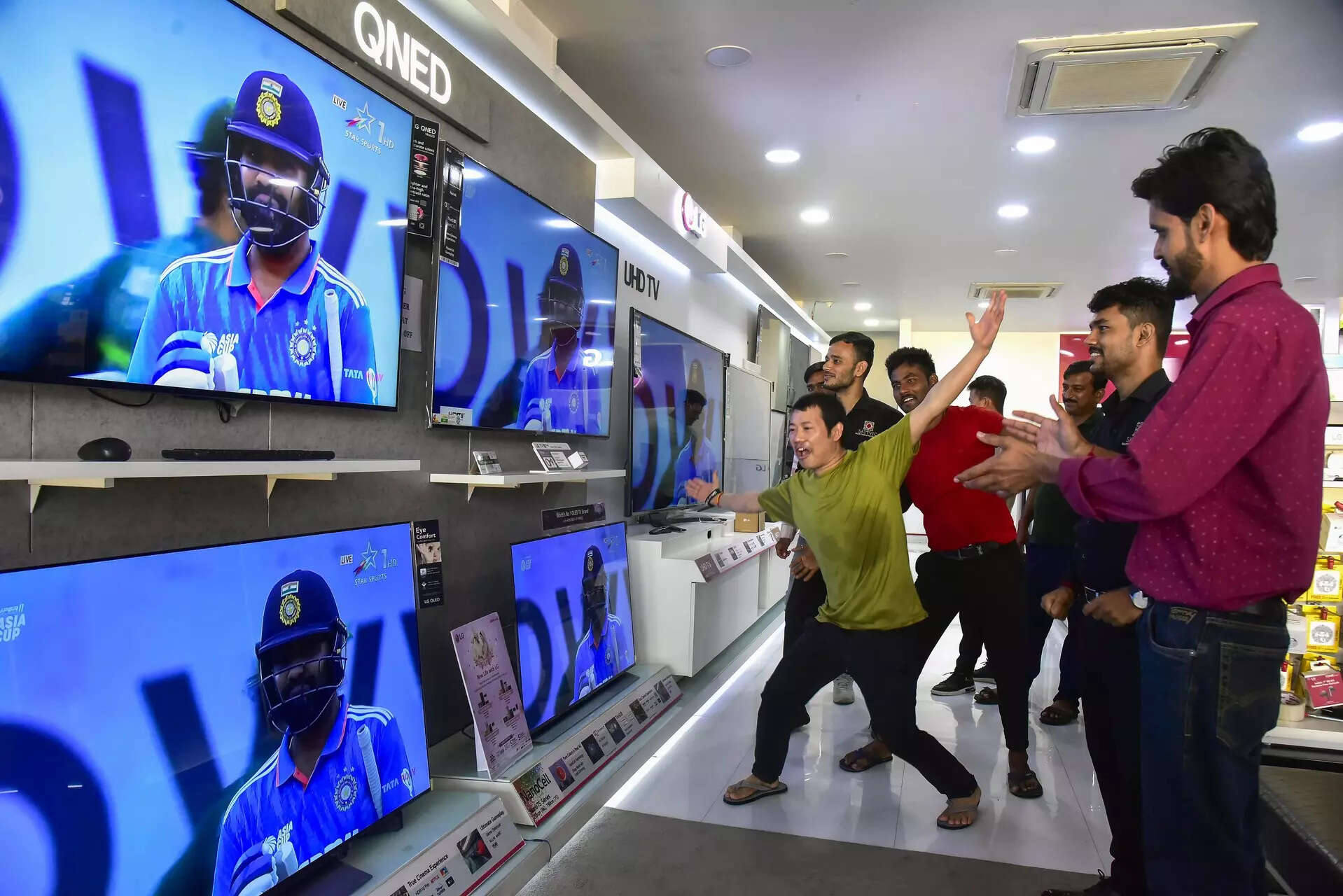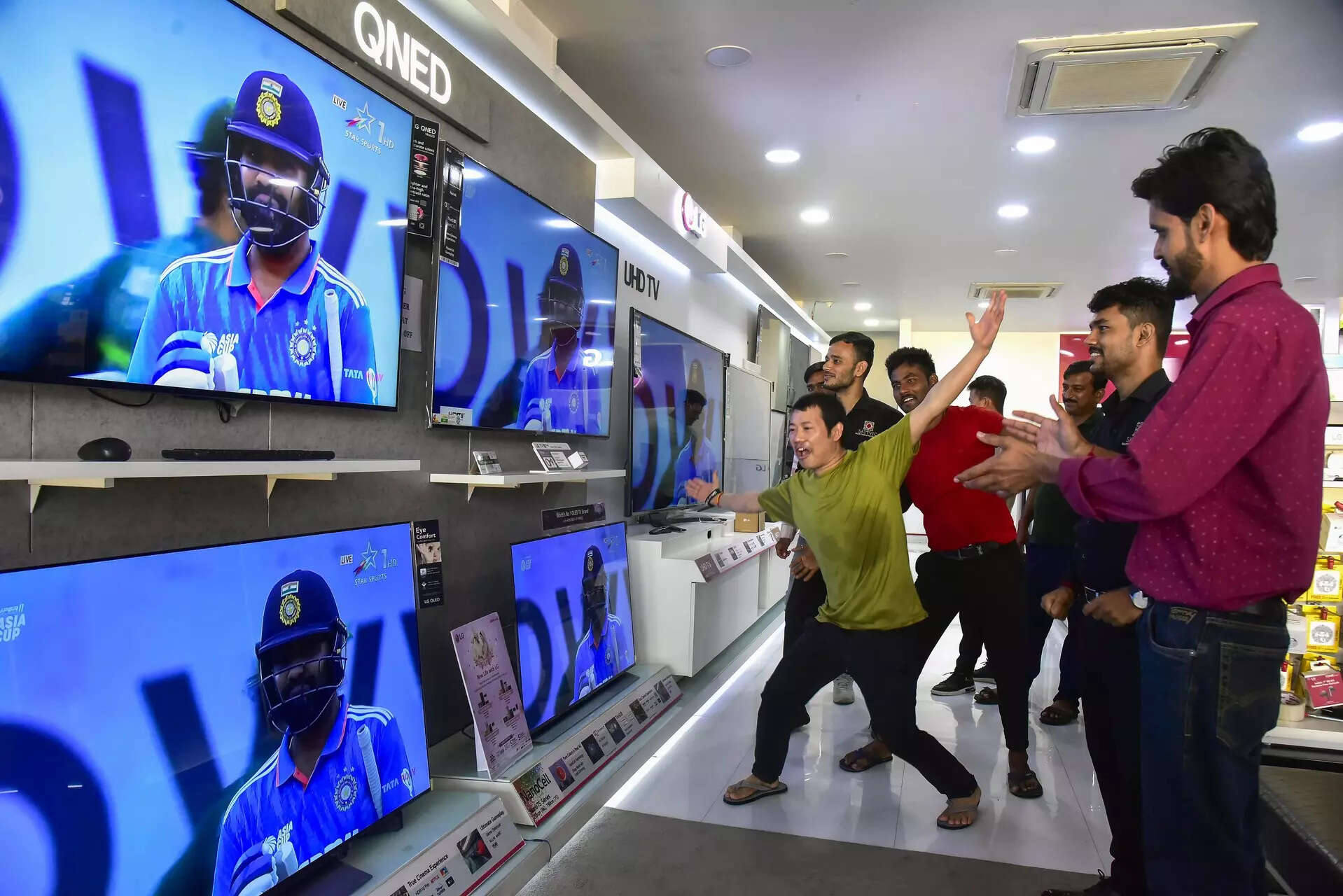 Free live streaming of the Cricket World Cup is changing the way Indians watch their favorite sport. An Economic Times report quoted Bhabha Atomic Research CenterAccording to the data, the number of people watching the first 11 matches of the ICC Men's Cricket World Cup 2023 on TV has declined by 8% to 90 million. This is according to BARC data for male audiences above 15 years of age in urban and rural India. This is probably due to the increasing popularity of video streaming services, which are offering free broadcast of live cricket. BARC data also shows that the average television rating (TVR) for the first 11 matches has declined by 13% to 1.93tvr Compared to the previous version in 2019. TVR is a combination of audience reach and time spent.
In contrast, the first 11 matches of 2019 were watched by 98 million people ICC Cricket World Cup, which was held in England. The 15+ male demographic is a key target audience for advertisers who seek sponsorship and spot buying for cricket matches.
Cricket audience is not decreasing, but is divided
Media experts are attributing the decline in TV viewership to free cricket streaming by Disney+ Hotstar, which is registering record viewership. Disney+ hotstar ICC is streaming the Men's Cricket World Cup for free for mobile users. tam media "In fact, for the audience," CEO LV Krishnan told ET. cwc There hasn't been a decline in '23, but there has been a split between live linear broadcast on TV and live digital streaming on OTT. If we look at the peak concurrent viewing of the India-Australia match, around 8.2 crore viewers are divided in the ratio of 70:30 on TV. "It could be a symbolic 85:15 in favor of TV for the CWC in 2019."
Disney+ Hotstar recently set a world record for the India vs Pakistan match with the highest concurrency of 35 million. The match attracted 225 million viewers to the platform. prior to that, geocinema The Indian Premier League (IPL) final between Gujarat Titans and Chennai Super Kings set a record of peak concurrency of 32 million.
Naveen Khemka, CEO of EssenceMedia South Asia, said that cricket viewership is getting divided between TV and digital. "This year, the concurrent numbers are very high even for non-India matches. So, cricket viewership is going down. In 2019, the digital reach was not that big," he said. Khemka said the combined TV and digital viewership of ICC CWC 2023 will be higher than the previous edition. "The TV numbers are also good considering the fragmentation in viewership," he said.
numbers that talk
The India vs Australia match was the most watched game of the tournament with a TVR of 4.77, while India vs Afghanistan had a TVR of 3.41. BARC data is for weeks 41 and 42 up to October 13. After India's two matches, the Sri Lanka vs Pakistan match had the highest TVR of 1.67. The opening match between England and New Zealand had a TVR of 1.4.
Disney Star, which has both TV and digital rights of ICC CWC 2023, is also telecasting the matches star sports network. The network is reportedly eyeing to generate advertising revenue between Rs 2,000 and Rs 2,500 crore from both TV and digital.

#Free #live #streaming #cricket #World #Cup #means #viewing