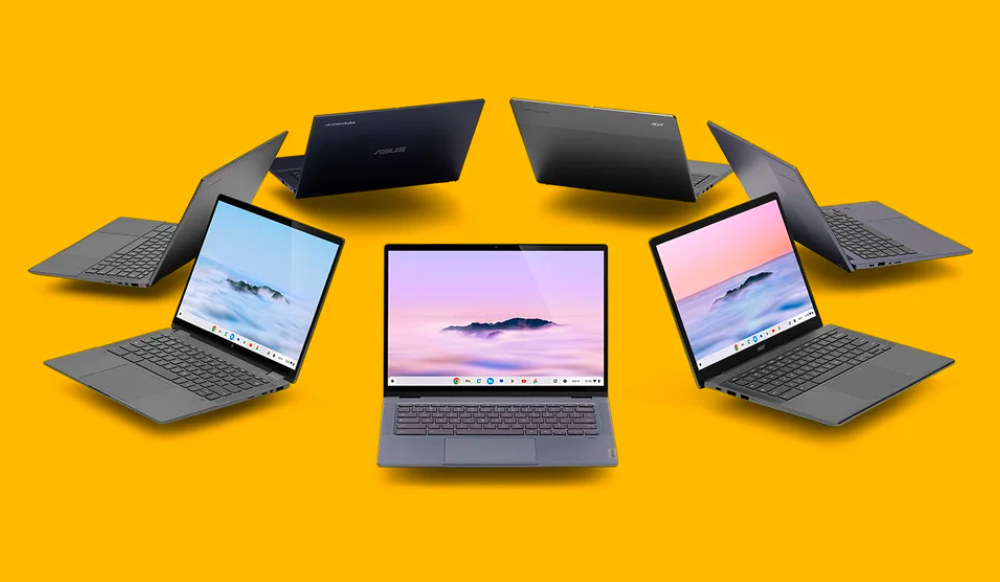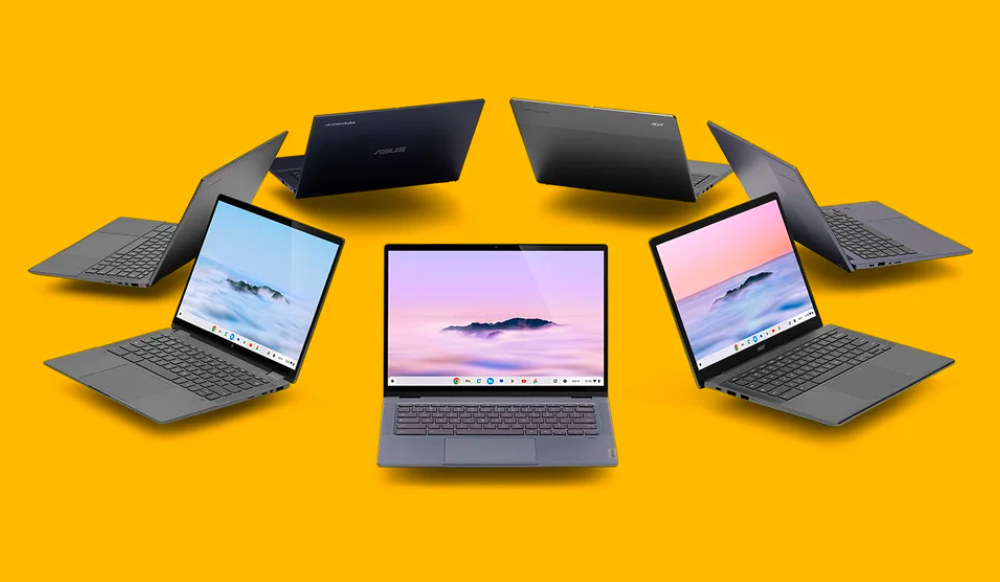 Google is introduced chromebook plus, a certification program to help people identify high-quality Chromebooks. This designation will be awarded to Chromebooks that meet the minimum requirements, and these laptops will come with special AI features, with Google also promising to "double the performance."
For Chromebook Plus badge, Chromebooks must have an Intel Core i3 12th generation or higher, or AMD Ryzen 3 7000 series or higher CPU, at least 8GB of RAM, 128GB or more of storage, a 1080p or higher webcam with temporal noise reduction, and Full HD IPS Display or better.
The Chromebook Plus comes with several software features, including google photos'AI-powered magic eraser and other advanced editing tools. These tools include an HDR effect that boosts brightness and contrast and the ability to add portrait blur to existing photos.
Additionally, the device can use AI to boost image clarity and lighting during video calls, as well as blur backgrounds and block background noise, regardless of which app is used.
Chromebook Plus devices will also support File Sync, which automatically downloads Google Workspace files to the device's local storage, allowing the user to access them offline. This is one reason why Chromebook Plus devices require 128GB of storage.
The laptops will launch with special dynamic desktop wallpapers that change four times a day, and Google plans to add generative AI wallpapers. Additionally, Google has announced that it will update the Chromebook Plus platform with generative AI-created backgrounds for video calls, and users will also be able to use an AI-powered writing assistant.
Google is also partnering with companies like Adobe and LumaTouch to bring software like Photoshop. adobe expressAnd LumaFusion, Recently, Adobe announced that it is launching Photoshop On the web with Firefly-powered AI features for paid users. Users purchasing the new Chromebook Plus will get three months of Photoshop and Express subscription for free.
The first batch of Chromebook Plus will be available from HP, Lenovo, Asus, and Acer in North America starting October 8, starting at $399 (roughly Rs. 33,200).
In the coming weeks, some existing Chromebooks that meet minimum specification requirements will receive an OS update that includes advanced features available on new Chromebook Plus devices.

#Googles #Chromebook #brings #double #performance #features