Technology
Top Stories
IIT Madras: IIT Madras students' surface boat ranks in top three at Njord Challenge 2023 in Norway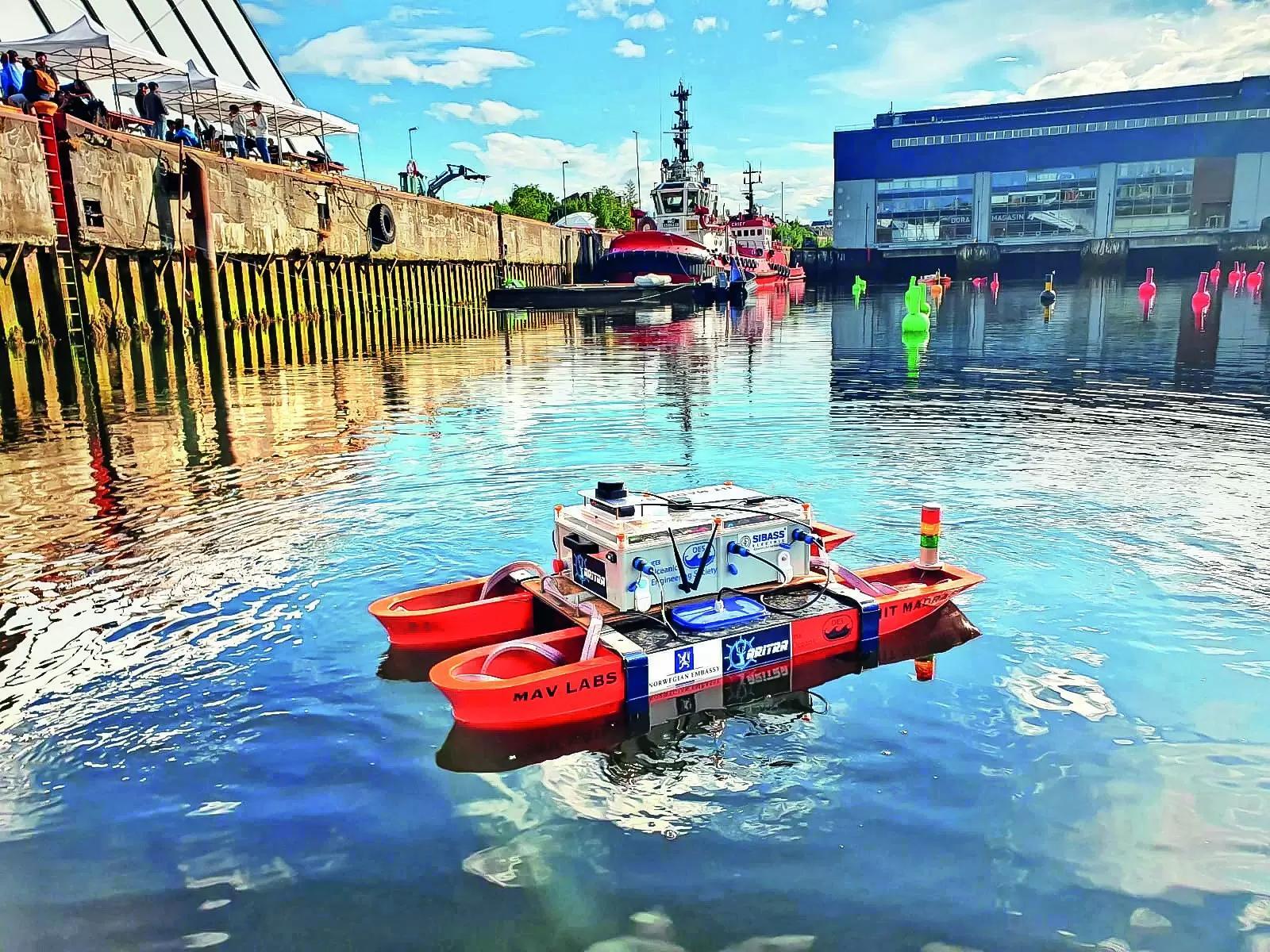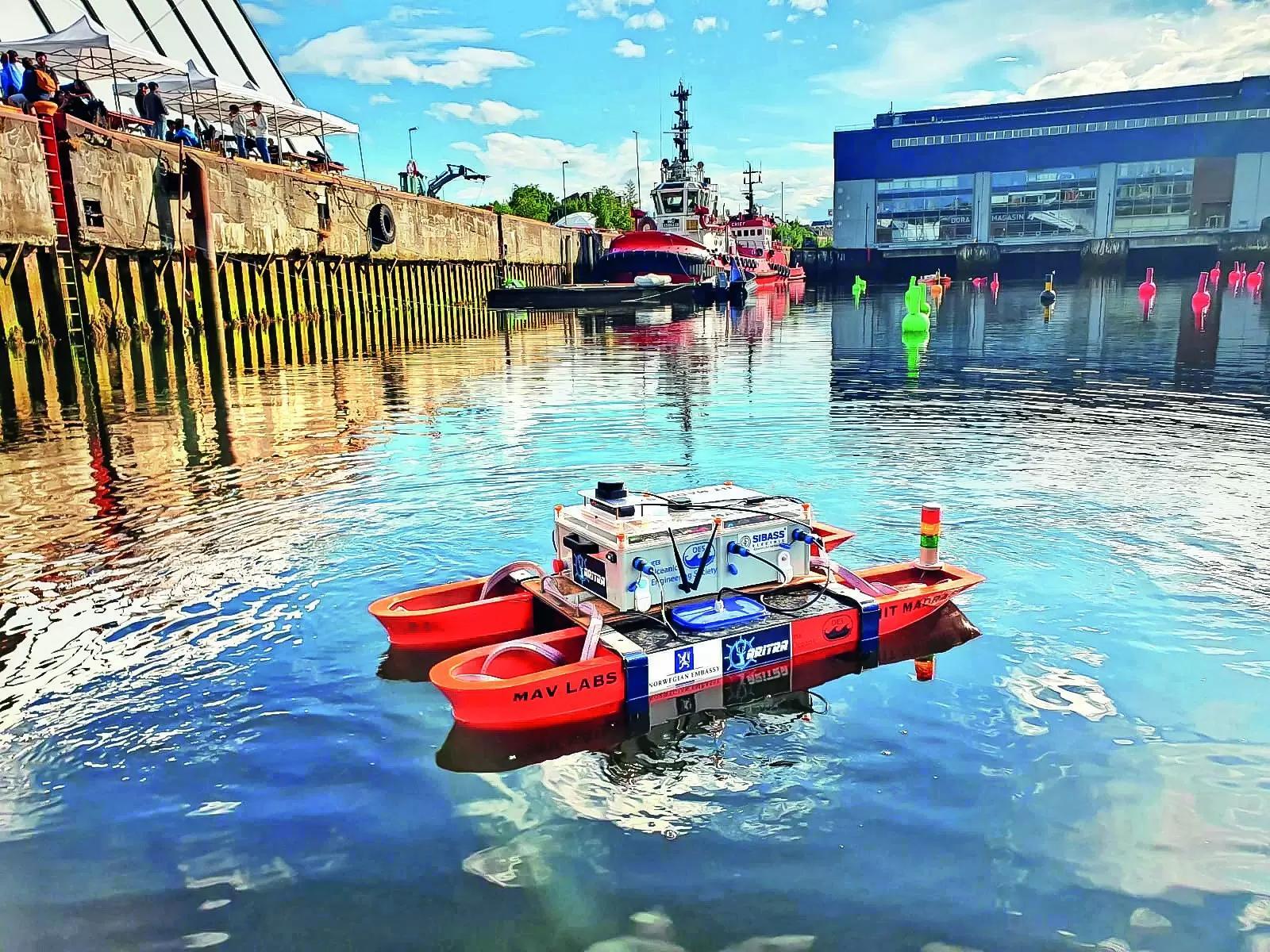 Indian Institute of Technology Madras (IIT Madras) Student team Aritra has secured third place globally and also won the sustainability award at the Njord Challenge 2023, a global competition recently organized by the Norwegian University of Science and Technology, Norway. He also won a cash prize of 10,000 NOK (Norwegian krone).
Njord – Autonomous Ship Challenge is a unique, international student competition in which participants are tasked with designing and building an autonomous ship. Teams are invited to bring their ships to Trondheim's Fjord where they compete in a series of challenges and events.
This competition is organized for students with the goal of inspiring innovation and smart autonomy solutions for the maritime sector. The competition also provides students with professional development and networking opportunities. Seven top international teams including Massachusetts Institute of Technology (MIT), USA participated in the competition.
Team Aritra comprises four students from the Marine Autonomous Vessel (MAV) Laboratory of the Department of Ocean Engineering – Mohammed Ibrahim M, Amarnath SinghAkash Vijaykumar and Rakshin Ramesh, He was guided by Dr. Abhilash Sharma Somayajulla and Professor MA Atmanand, faculty of IIT Madras. The team also cooperated Prabhakaran Jai, Vallabh Devgaonkar From MAV Laboratory.
The competition involved testing autonomous surface ships in three aspects:
1. Ability to navigate autonomously in a channel marked by navigational buoys
2. Ability to dock the ship autonomously
3. The ability to autonomously detect and avoid dynamic obstacles while adhering to the rules of navigation (also known as COLREGS).
The applications for this project are diverse. In the context of the country's safety and security, such vehicles will be able to conduct live surveillance of coasts, especially strategic locations such as ports, harbors and defense establishments on a continuous basis. These vehicles can be fitted with a suite of sensors to autonomously monitor the ocean and ocean-atmosphere to collect data, which can then be used in models for climate change studies.
Central to their success was the invaluable support provided by sponsors such as the IEEE Oceanic Engineering Society, Madras Chapter, which played a vital role as a technical and financial sponsor, enhancing the team's technical capabilities and providing a solid foundation for their efforts. . The generous contribution of the Royal Norwegian Embassy in New Delhi as a travel sponsor enabled Team Aritra to physically participate in the competition, turning their aspirations into reality.

#IIT #Madras #IIT #Madras #students #surface #boat #ranks #top #Njord #Challenge #Norway