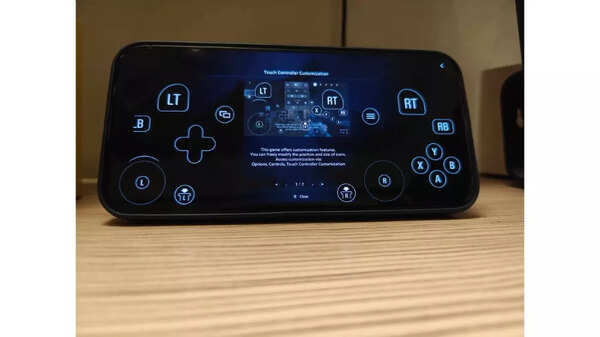 Apple surprised everyone with its grand display iPhone 15 series, and it didn't hold back when it came to its gaming potential iPhone 15 Pro Max, The company basically told us it was a gaming beast, almost a challenge console. To test it out, we entered the realm of iPhone gaming, and guess what? We were so impressed that we just had to dedicate an entire article to it.
Apple recently released a new video showcasing the gaming power of the iPhone 15 Pro. A gamer in the advertisement is so engrossed in the game iPhone 15 Pro He is oblivious to the fact that he is hitting floors, ceilings and somehow reaches a metro train, but is unable to take his eyes off. "Serious gaming power" is the message from Apple. But is it so?
After a month of "serious" gaming – not like advertised -, we're ready to declare it one of the best gaming phones on the market. The secret sauce? It should have A17 Pro chip and ray-tracing support. Apple hasn't held back from claiming the most comprehensive GPU overhaul yet for the iPhone 15 Pro. It claims the GPU is up to 20 percent faster, has a new 6-core design that's all about performance and energy efficiency. Also, is hardware-accelerated ray tracing, which Apple says is four times faster than software-based ray tracing. Now, talk is cheap, isn't it? We had to see if it lived up to all those "triple or quadruple" claims. Read on as we explore the gaming features of the iPhone 15 Pro Max.
gaming experience
Apple gave us access to one of the biggest titles on the iPhone 15 Pro Max – Resident Evil Village. This survival horror masterpiece is famous for its striking visuals and entertaining gameplay. What else? On the iPhone 15 Pro Max, it's a whole new ballgame.
This game is a heavyweight, weighing in at 14.2GB, so get ready for a short wait. But once you get in, you'll be impressed by the smooth and fluid gameplay. The controls are responsive, and the frame rate is as steady as the hands of a caffeine addict. capcom Did a bang up job making the mobile experience almost indistinguishable from the PC version. With sharp textures and intricate models, the visuals are a sight for sore eyes.
The iPhone 15 Pro comes with a full graphics options menu. You can see how much graphics memory you're using and even change the frame rate and screen resolution.
One of the things that makes Resident Evil Village on the iPhone 15 Pro Max so attractive is its ample display. The game's huge, detailed environments really come to life. The sound design is top notch, with atmospheric music and lively sound effects. Thanks to ray tracing, lighting effects are boosted, making shadows softer and more realistic.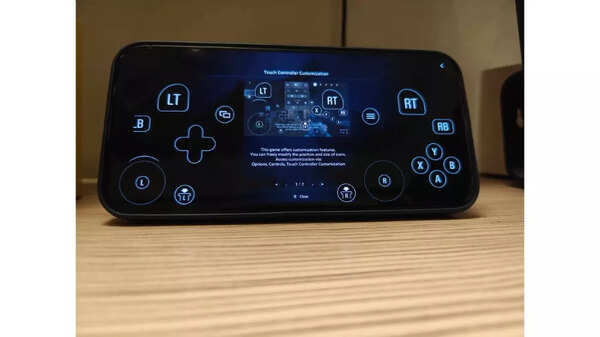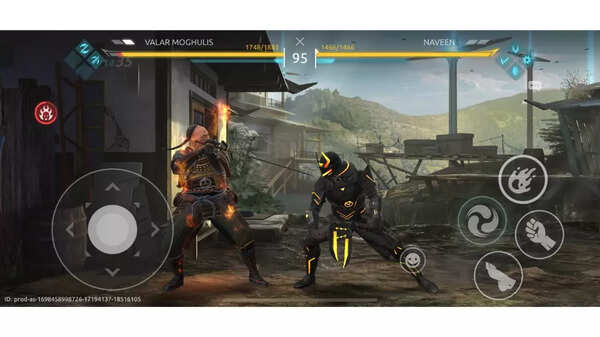 We didn't stay at Resident Evil Village. We dive into Harry Potter: Magic Awakened, a game that teleports you into the magical world of JK Rowling. Wands, owls, and magic galore, all looking as realistic as Dobby's socks on the iPhone 15 Pro Max. Shadow Fight 4 Arena was another playground for us. Smooth graphics, vibrant colors and an all-round enjoyable experience.
From AAA titles to casual games, the iPhone 15 Pro Max takes on everything with ease. The impact on battery life will depend on what title you are playing. With Resident Evil Village, a 30-minute session took some toll on the battery. Our iPhone 15 Pro Max's battery was at 73% when we started and after the sesh was over, it dropped to 67%.
Ray Tracing: The Magical Ingredient
The topic under discussion here is ray tracing, a technology that makes lighting and reflection in games a joy. There's a demand for it, but the iPhone 15 Pro Max's A17 Bionic chip doesn't work very hard. The benefits of ray tracing include realistic lighting, better global illumination, velvety soft shadows and the magic of volumetric effects like fog and smoke.
Resident Evil Village is one of the early adopters to support ray tracing on the iPhone 15 Pro Max. When enabled, ray tracing makes scenes even more realistic. Apple announced other titles including Resident Evil 4, Death Stranding Director's Cut, and Assassin's Creed Mirage will soon be coming to the iPhone 15 Pro. It will be interesting to see how these mega-gaming titles perform on mobile. Apple doesn't just rely on hardware; It introduced a new software API known as "Metal Ray Tracing". This simplifies the process for game developers, making ray tracing possible on iPhones.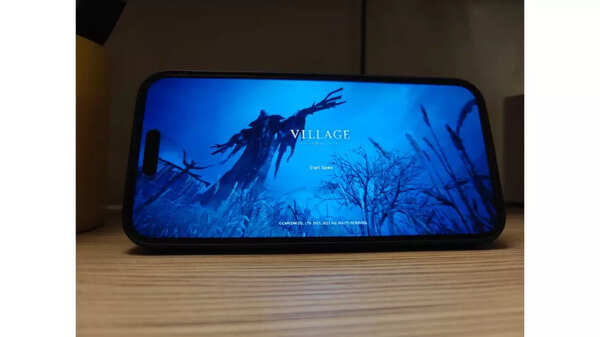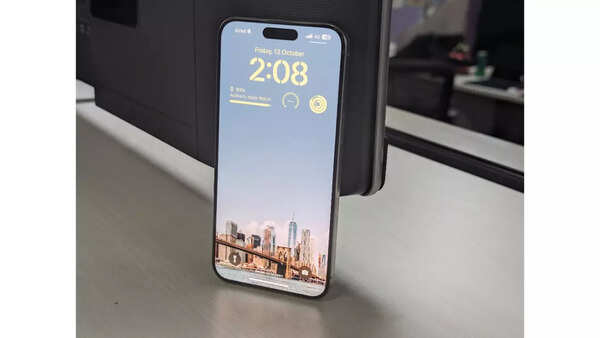 The iPhone 15 Pro Max takes on console-level games like Resident Evil with finesse, but for the full experience, a controller is the way to go. Touchscreen controls can sometimes frustrate you. Let's face it, controllers are more comfortable than touchscreen twisters.
It's a bit like comparing apples and oranges (pun intended) when you put the iPhone 15 Pro Max up against the latest consoles. Consoles are a different animal, but in the world of mobile phones, this iPhone is at the top.
How does it compare to consoles? Well, it's like comparing a lightsaber to a blaster – both are great in their own right, but different. The iPhone 15 Pro Max can't match the sheer size and dedicated gaming controllers of the latest consoles, but it certainly stands tall in the mobile gaming universe.
what we think
The iPhone 15 Pro Max is the first big step towards making the iPhone a powerful gaming device. It offers seamless gameplay, realistic visuals, and ray tracing support, making graphic-intensive games a reality on mobile. Just be prepared for a little heat after a gaming marathon.
Gaming on the iPhone has never been better and Apple has really taken a strong step forward with the iPhone 15 Pro Max. You experience visuals and gameplay like never before. Ray tracing takes gaming titles like Resident Evil Village on the iPhone 15 Pro Max to a whole different level. It's like playing chess with Death Star-level graphics.

#IPhone #Apple #iPhone #Pro #Max #gaming #experience #gamechanger #gamers