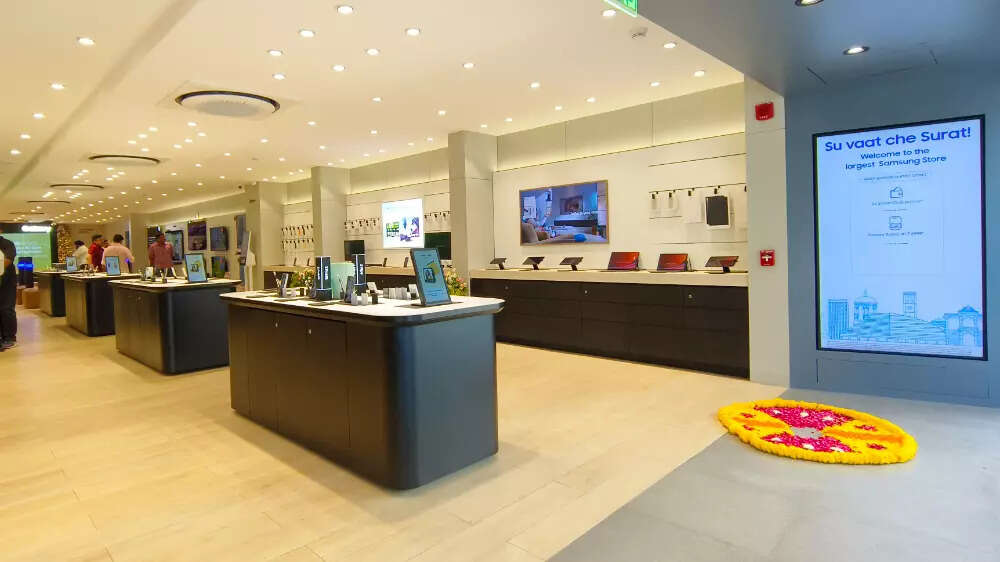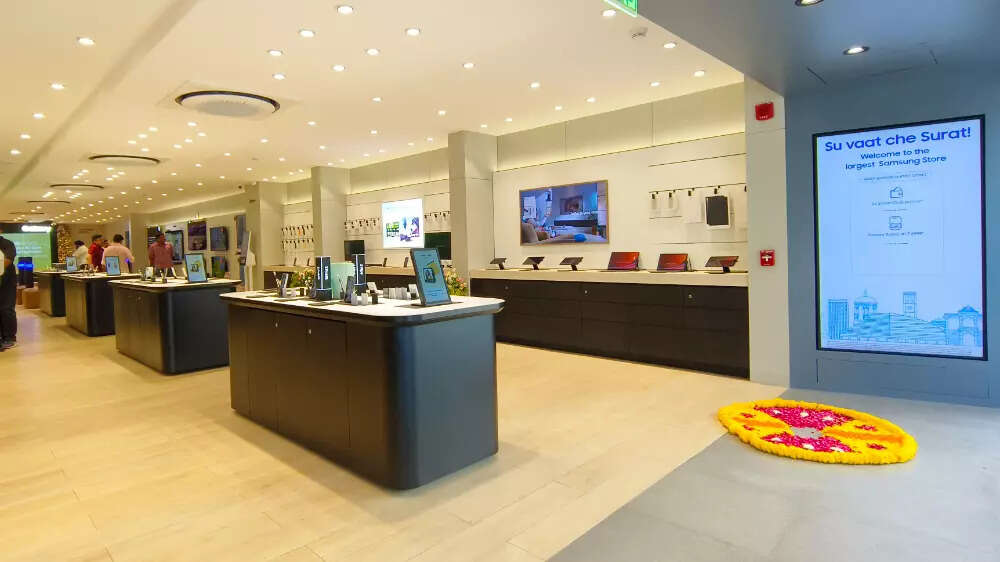 Samsung India has inaugurated its second Premium Experience Store In Gujarat state. The store is located International Trade Center (IBC) in Surat. Earlier this year, Samsung opened its first Premium Experience Store GujaratIn the state capital Ahmedabad.
Samsung's second premium experience store: deals and offers
Consumers visiting the store in the first two weeks after the inauguration will get 2X loyalty points on purchase of Samsung products worth Rs 15,000 and above and Galaxy Buds 2 at Rs 2,999. Additionally, consumers will also get 10% bank cashback on credit. And debit cards of all major banks.
Samsung's second premium experience store: more details
The store is designed as a one-stop shop for sales, services and consumer experiences. The latest premium experience store in Surat is spread over an area of ​​over 2,500 square feet.
The store will showcase Samsung's entire product ecosystem around a dedicated immersive zone SmartThings, Smartphones, Laptops, Audio, Gaming and Lifestyle Television. The store is located in the popular International Business Center (IBC) of Surat. The place flourishes not only as a corporate hub but also as a dynamic cultural hub for the local people.
The new experience store will host a diverse series of Galaxy workshops as part of 'Learn @Samsung' program. These workshops are designed for tech-savvy individuals, with a special focus on Gen Z and Millennials.
These workshops will cover a wide range of topics aligned with consumers' interests, including digital art, doodling, photography, videography, fitness, cooking, coding, music and events celebrating the city's local culture and values.
At the new store, consumers will also have a physical experience through Samsung's Store+ Endless Aisle platform. With Store+, consumers will be able to browse Samsung products with over 1,200 options in their portfolio using digital, whether they are available online or in stores. kiosk, Consumers can also order online from the store and get the products delivered straight to their home.
Consumers can also access Samsung's digital lending service, Samsung Finance+, and opt for Samsung Care+ plans for Galaxy smartphones, tablets and smartwatches in-store.
Consumers visiting the store will also be able to enjoy hassle-free after-sales service for their smartphones and book service calls for their consumer electronics products at home.

#Samsung #Samsung #opens #premium #experience #store #Gujarat