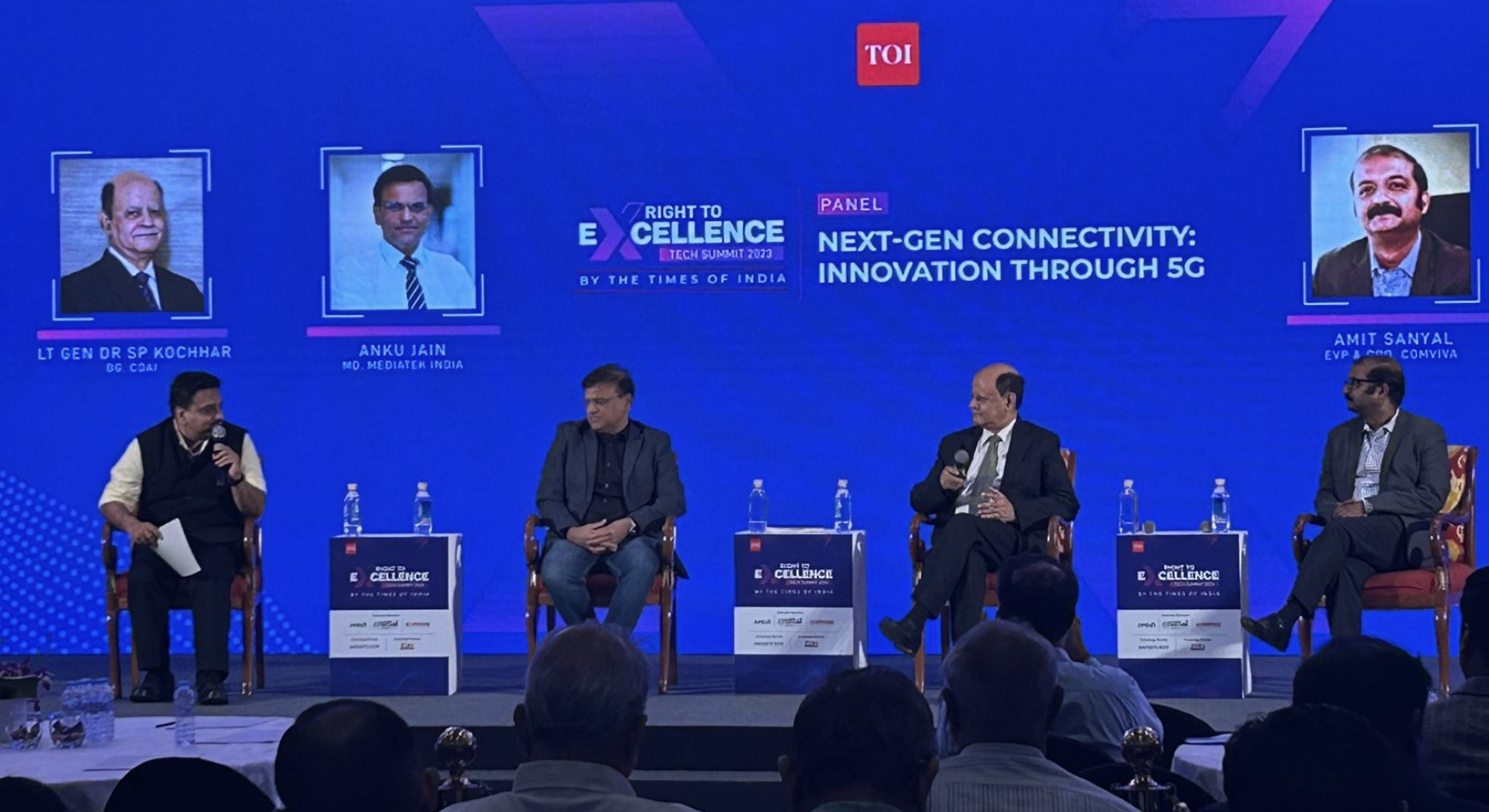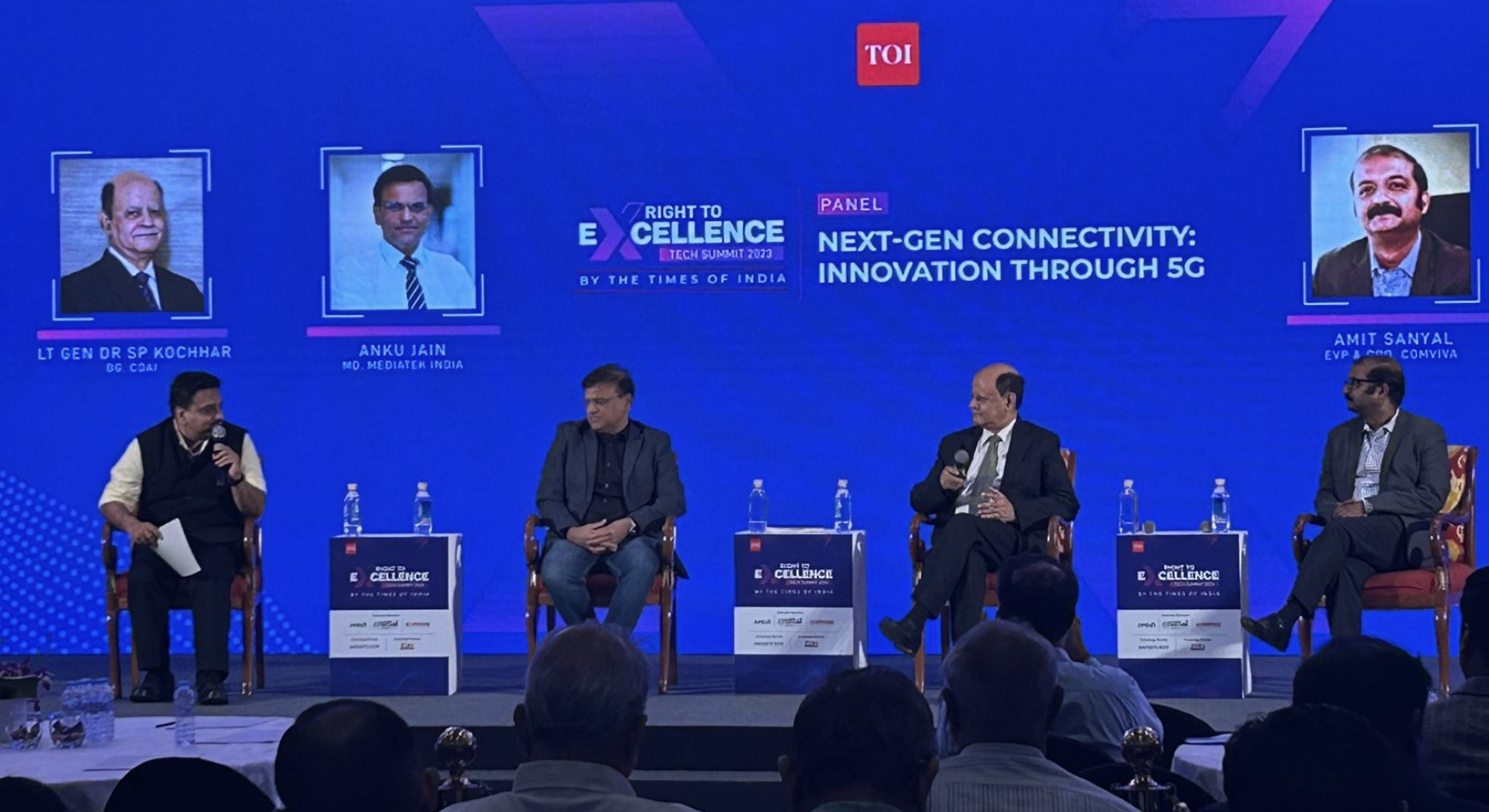 The Times of India organized the "Right to Excellence – Tech Summit 2023" in New Delhi on 22 September. This engaging event provided valuable insights from industry leaders about the transformative power of technology across various industries. Rajeev Minister of State for Electronics and Information Technology Chandrashekhar delivered the keynote address. One session of the program was 'Next-Gen Connectivity: Innovation through 5G'. Panelists included Lt. Gen. Dr. SP KochharDirector General, COAI; Anku Jain, Managing Director, MediaTek India; And Boundless Sanyal EVP & COO, Comviva.
MediaTek's Jain talked about the key features of 5G, such as its ultra-fast speeds, low latency, and can support a large number of devices connected to the network at the same time. He explained how these features are enabling new and innovative apps. They also discussed use cases and monetization opportunities of 5G. These include remote healthcare services, performing remote surgeries, and AR/VR technologies that are being used to enhance and personalize customer experiences. "Generative AI will also require high connectivity and bandwidth," Jain said.
Dr. Kochhar said that now the time has come that telecom companies should stop looking for the best app to earn from 5G. He said there is no one killer app, companies need to find smaller apps that can be monetized and used for revenue generation. Kochhar stressed the need for government support for the telecom industry. "The industry has not yet made money from 5G. The telecom industry is overburdened. The industry has not been able to build the infrastructure needed for 5G. The government and partner industries have to support." Kochhar also said that the development for 6G is already here. Now is the time for telecom companies to start planning for them.
Sanyal said he sees huge potential for 5G monetization in the enterprise sector. "The biggest monetization of 5G is in enterprise apps. Sliced ​​networks can be one area. AR/VR apps are another area for companies to enhance customer experience."
Overall, panelists agreed that 5G is a transformative technology that has the potential to revolutionize many industries. The discussion highlighted the fact that 5G is still in the early stages of deployment, but is already being used to develop new and innovative applications. They agreed on the challenges that need to be addressed to achieve the full potential of 5G, such as the need to invest in infrastructure, the need to develop new skills and expertise, and the need to address regulatory challenges.

#killer #app