Technology
Top Stories
Watch: Raipur Police's Cyber Ravan effigy to spread awareness about various OTP, mobile banking and other online frauds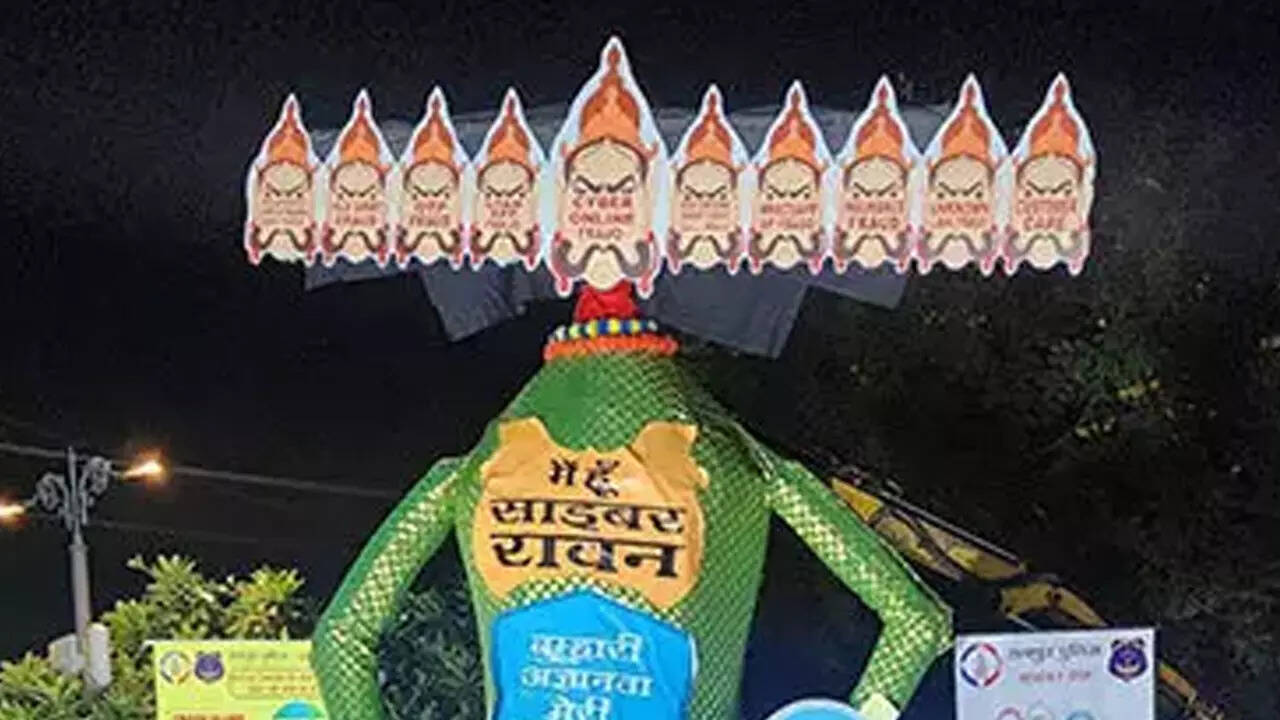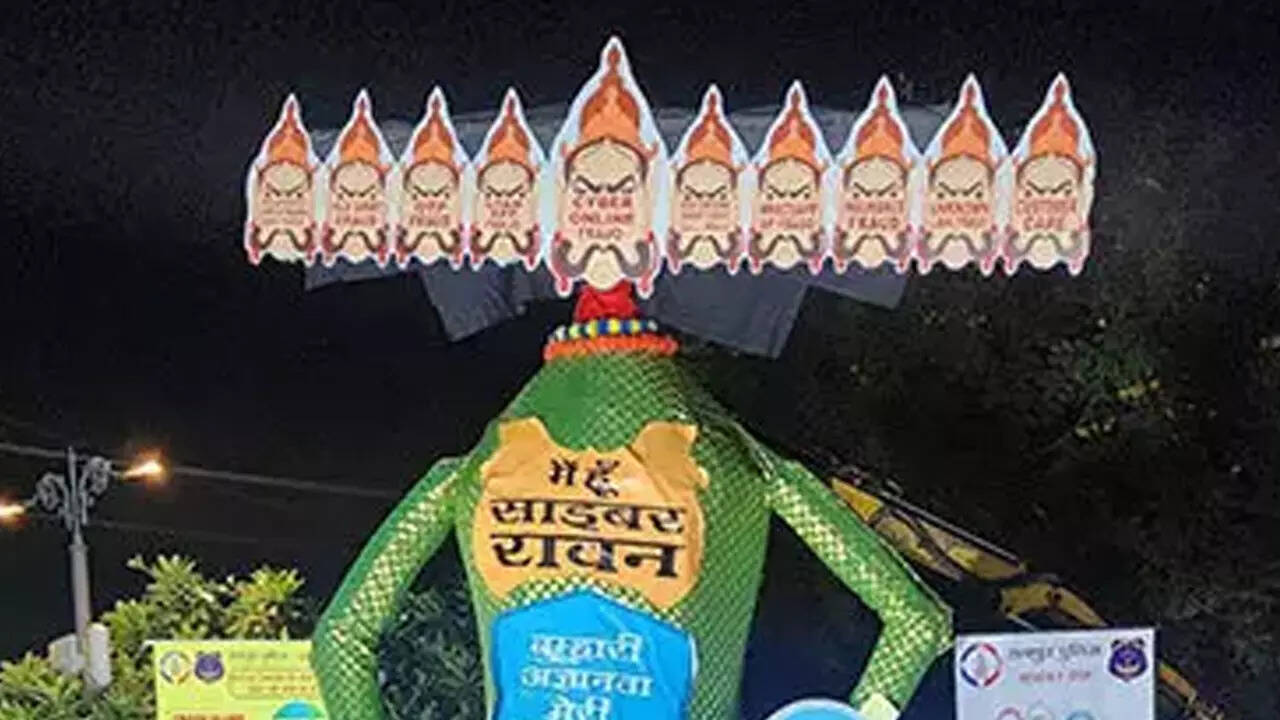 This Dussehra, Raipur Police is making people aware about online fraud in a unique way. Raipur Police has made a ten-headed effigy of Ravana.Cyber ​​Ravana) and placed it at various places in the city. Its aim is to spread awareness among people about various types of online fraud.
The 10-headed 'Cyber ​​Ravana' created by Raipur Police highlights the various types of online scams carried out by cyber fraudsters. Raipur Police's 'Cyber ​​Ravana' effigy has ten heads and each head creates a kind of awareness cyber fraud, These include Telegram like share task fraud, OLX Army fraud, OTP fraud, loan application fraud, cyber online fraud, sextortion (nude video call) fraud, etc. WhatsApp DP fraud, insurance fraud, online link fraud, and customer service fraud.
Each head of the 'Cyber ​​Ravana' effigy aims to alert people about all these types of Cyber ​​crimes,
Additional Superintendent of Police said, "Raipur Police frequently runs campaigns to create awareness among people about cyber frauds and keeping this in mind during this festive season, we have launched a campaign to spread the message about cyber frauds and their prevention. A 'Cyber ​​Ravana' has been developed for this." Police (Crime) Pitambar Singh Patel told news agency ANI.
"As people are moving out Navratri To come out for the celebration and 'Raavan Dahan', we have decided to choose this method to create awareness among them, the ASP said, adding that the effigies are being placed at prominent places across the city," he said. Said.
In the evening, the effigy of Cyber ​​Ravana will be burnt by Senior Superintendent of Police (SSP) Prashant Aggarwal.
Raipur Police has also shared pictures and videos of 'Cyber ​​Ravana' on its official X account (formerly Twitter).

#Watch #Raipur #Polices #Cyber #Ravan #effigy #spread #awareness #OTP #mobile #banking #online #frauds