Technology
Top Stories
Windows Photos: Windows Photos app gets new features: Background blur, search, motion photo support and more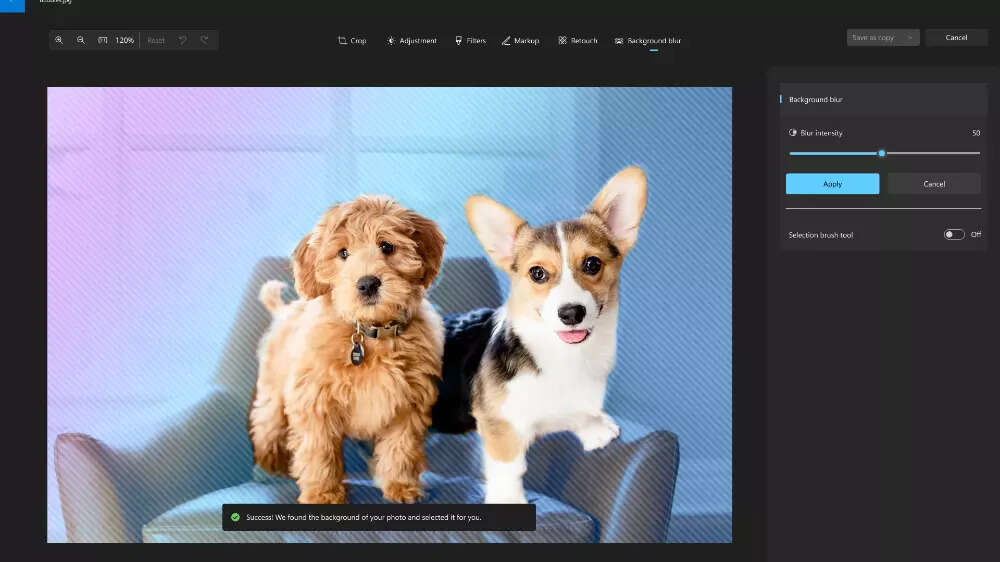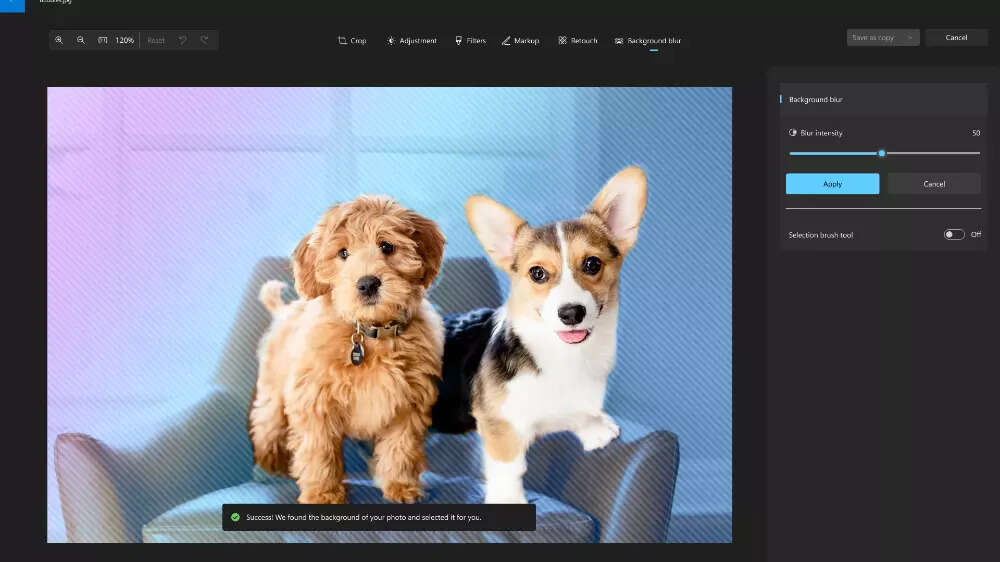 Microsoft has released an update for Windows Photos. Available for latest update windows insiderIn canary and dev channels. The update introduces several new features as well as other fixes and improvements based on community feedback. It is important to note that these features will initially be available only to beta testers. Microsoft is expected to release these features to end users with the stable version of the Photos app as well. However, the company has not confirmed any release window for the stable version of the app. Here's a list of new features and improvements comingwindows photos app,
Windows Photos App: Background Blur
This feature helps make the subject of the photo stand out and will be available when you select Edit mode and the new Background Blur option. The Photos app will be able to automatically find the background in the photo. With the help of this feature, users will be able to highlight the subject and blur the background with a single click. Additionally, users can also customize the effect by adjusting the blur intensity or use the brush tool to modify the areas being blurred.
Windows Photos app: Find photos in
A campaign
With this feature, users can quickly find photos stored in OneDrive (both home or personal) accounts. Users can search photos based on their content. To use the new content search feature, users will need to make sure they are signed in to their respective Microsoft accounts.
Users can find a search bar at the top of the OneDrive personal section. Here, they have to enter what they are searching for, for example, car, beach, birthday, holiday and the feature will show them the desired results.
However, it is important to note that the photo search feature may not work immediately for users who are new to OneDrive or who have not used photo search on OneDrive before. This may be because OneDrive takes some time to process the photos. New OneDrive users who are unable to see any search results need to check back in a few hours and try again.
Additionally, users can also search for photos based on the location they were taken. This feature is available for all photos, including photos stored in the file system, OneDrive, and icloud,
Windows Photos app: motion photo Help
This feature will be available only on SAMSUNG And Google equipment. just like iPhoneThe Motion Photo feature will show the video portion of the images on Windows systems.
Microsoft has also improved its up-sampling logic so that images don't look pixelated when zoomed in by a larger factor. Edit and create video options are now easily accessible at the top of the gallery view. windows pictures The app also needs to be restarted to start showing iCloud Photos. This issue has been fixed with the latest update. Once photo syncing is enabled for the iCloud for Windows app, users will be able to view photos stored on iCloud.

#Windows #Photos #Windows #Photos #app #features #Background #blur #search #motion #photo #support